We have had a weird year due to corona, but your motivation for Hesbania has not gone unnoticed!
You have proven yourself on our "On Hesbania's Secret Service"  baptism and have thereby shown that you are capable of independent and creative thinking.
Before you become a Hengst of Hesbania you will need to surpass one last challenge, your ontgroening. This ontgroening is meant to push you to surpass your limits in a fun way and creativity will surely be rewarded.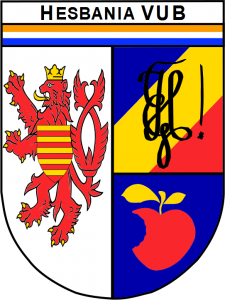 We are super interested in the Mexican culture, because of that we would like that you and Oscar give us a presentation. In the presentation u give us differences between Mexico and Belgium, and just give us a taste of what Mexico is like and what the life, food, culture in Mexico is.
It is a plus if you dress up in something that represents Mexico.
The presentation itself will be done on discord, preferably with a lot of other veulens and hesbania members present.(TIP: find a date amongst yourselves to collectively do your assigments on discord)

Creativity will be rewarded!
Good luck!
The group-ontgroening is meant to take place just before the physical 2nd part of the baptism, whenever this can take place.
This ontgroening does not require any preparation and will be explained in due time.
We have set you upon the path towards enlightenment and we have shown you the values of Hesbania and the VUB. Now it's up to you to continue challenging your mind with new knowledge and ideas. And remember; Thinking must never submit itself to anything but the facts, because for it to submit itself would be the end of its existence.
Good luck!
If you feel uncomfortable or unsure about your assignment, you can contact anyone in hesbania  and talk to them about it. If need be, we will look for an alternative assignment.